IGNOU M.Phil./Ph.D Entrance Test 2019 Online Registration : Indira Gandhi National Open University
You can now ask your questions about this Entrance Exam.
Please go to the bottom of this page.
Organisation : Indira Gandhi National Open University IGNOU
Entrance Exam : M.Phil./Ph.D Entrance Test July 2019
Application Deadline : March 25, 2019
Entrance Test Date : 7th April 2019
Website/Apply Online : https://onlineadmission.ignou.ac.in/entrancersunit/
IGNOU M.Phil./Ph.D. Entrance Test
Online Application Forms for M.Phil./Ph.D. entrance test are available from March 07, 2019 for the July, 2019 session.
Related : Dr. Ram Manohar Lohia Avadh University RMLAU Online Entrance Exam 2019 : www.entrance.net.in/14069.html
Online Registration
Just follow the below steps to register for M.Phil./Ph.D Entrance Test 2019.
Steps :
Step 1 : Visit the official website of IGNOU through provided above.
Step 2 : Read the instructions carefully and Click on the button "REGISTER YOURSELF" that appears in the applicant login area and fill the required registration details.

Step 3 : Remember, while choosing your Username. It must be between 8 to 16 characters. While choosing your password, ensure that it must be alphanumeric and between 8 to 16 characters.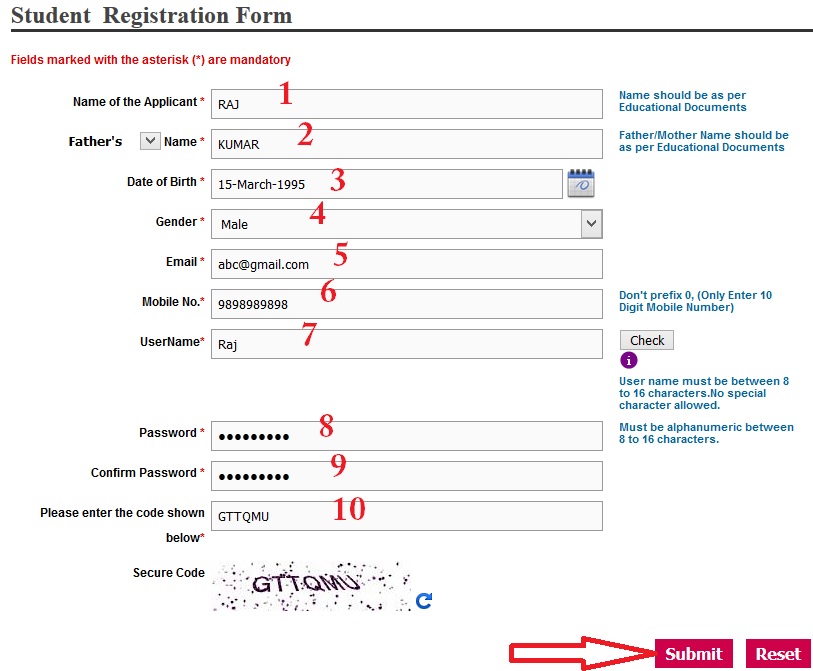 Step 4 : After filling the mandatory information, click the "SUBMIT" button. Your username will be instantly sent to you via e-mail and SMS.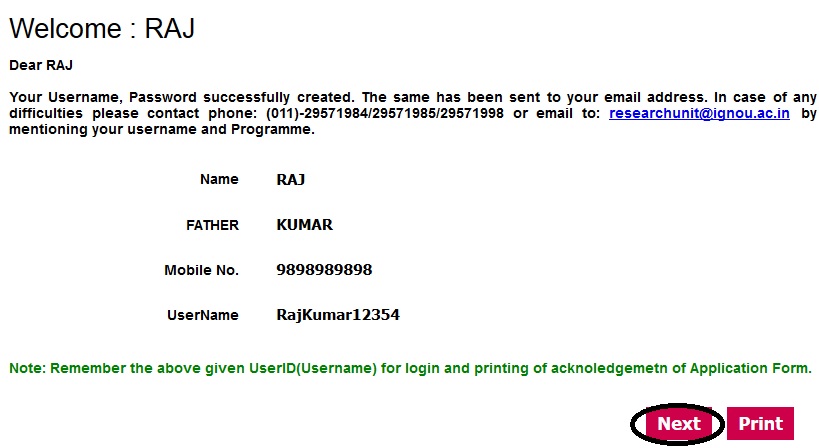 Step 5 : Remember your Username and Password for subsequent login. If you have already registered i.e. you are an existing user, click the "LOGIN" button.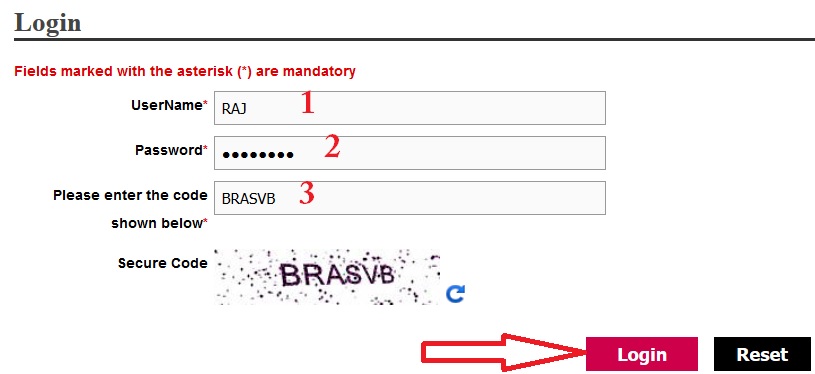 Step 6 : Fill personal details, programme details, qualification details and correspondence details.
Step 7 : Upload Scanned Photograph and Signature with specifications given below
** Scanned Photograph (less than 100 KB)
** Scanned Signature (less than 50 KB)
Step 8 : Pay your Application Fee through debit/credit card (Master/Visa/Rupay) and Net banking
** Payment by Debit/Credit Card (Master/Visa/Rupay) – You have to select Debit/Credit Card option to pay the application fee and follow the online instructions to complete the payment of fee. After successful payment, you will be able to print/save the payment confirmation slip.
** Payment by Net banking – If you have net banking account select this option. You will be redirected to your bank website.
Step 9 : Once you have uploaded your photograph and signature, and clicked the "NEXT" button, you will get the Form Preview option. Save/Print your form for future reference.
Note :
Furnishing of incorrect information/suppression of information would lead to rejection of application form as per IGNOU Rules.
Last Date
Last Date of submitting Application Forms is March 25, 2019.
FAQs
1. Is it compulsory to register myself before submitting an Application Form online?
Yes, it is compulsory to register with our Online System before you can submit your Application Form online.
2. What kinds of Credit/Debit cards are accepted for payment of the Application Fee? Is the Internet banking facility also available?
The Visa and Master Cards are accepted for payment of Application Fee. Application Fee can also be paid through Net Banking.
3. Payment has been deducted from Credit Card/Debit Card/ my account but I have not received any confirmation. What should I do?
If the payment has been deducted but you did not get acknowledgement for the same, please email the transaction details including your name, programme opted, mobile number etc. to the Online Application Support Team at 'researchunit [AT] ignou.ac.in'.
4. Is it mandatory to upload/attach a photograph and signature while submitting the form online?
Yes, it is mandatory to upload the photograph and signature of the desired size.
5. What are the documents to be submitted for Entrance Test?
No Documents are required at this stage. Students who will qualify the Entrance Test will have to produce originals as well as photocopies of the relevent documents at the time of interview.
Helpdesk
For queries related to online application and form submission, please contact the Research Unit at
** Email ID researchunit [AT] ignou.ac.in
** Phone 011-29571984, 29571985, 29571998 between 9.30AM – 6.00 PM (Monday to Friday).