NIMCET 2019 NIT MCA Common Entrance Test : National Institute of Technology Karnataka
You can now ask your questions about this Entrance Exam.
Please go to the bottom of this page.
Organisation : National Institute of Technology Karnataka, surathkal NITK
Entrance Exam : NIMCET – 2019 NIT MCA Common Entrance Test
Date of Examination : 26/5/2019
Application Deadline : 31/3/2019
Website/Apply Online : https://www.nimcet.in/
NITK NIMCET
National Institute of Technology Karnataka invites applications for NIMCET – 2019 NIT MCA Common Entrance Test.
Related : KEA Karnataka CET 2019 Common Entrance Test : www.entrance.net.in/14083.html

NIMCET Eligibility
Indian Nationals securing at least 60% marks in aggregate or 6.5 CGPA on a 10-point scales (55% marks or 6.0 CGPA on a 10-point scale in case of SC/ ST) in
(i) B.Sc. / B.Sc. (Hons) / BCA / BIT / B.Voc. (Computer Science/ Computer Applications) of minimum three years full-time from a recognized University with Mathematics/ Statistics as one of the subjects
OR
(ii) B.E./ B.Tech. from a recognized University are eligible to appear for NIMCET-2019.
NIMCET Online Application
Just follow the below steps to apply for the NIMCET – 2019.
Steps :
Step 1 : Visit the official website of NITK through provided above.
Step 2 : The applicants first need to click the ''New Registration" link to create new user account.
Step 3 : Applicants need to fill all the fields properly and Applicants need to ensure that valid e-mail-id and 10 digit mobile number have been entered in the respective places.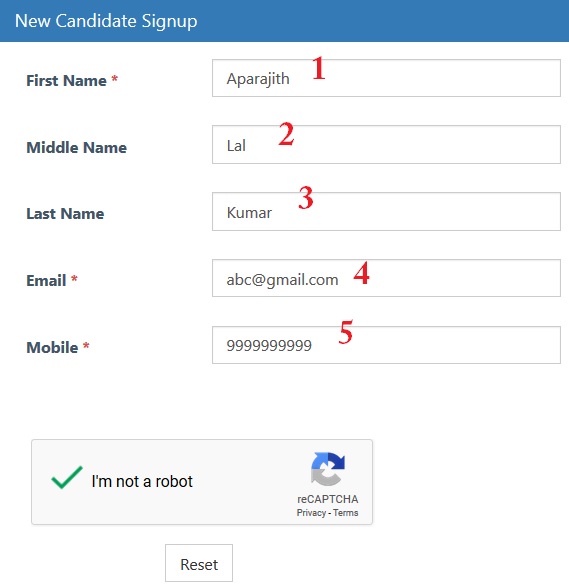 Step 4 : In the application form, the applicant should fill all the relevant personal and academic information (fields marked "Mandatory" should not be ignored), choose the three test centres in order of preference.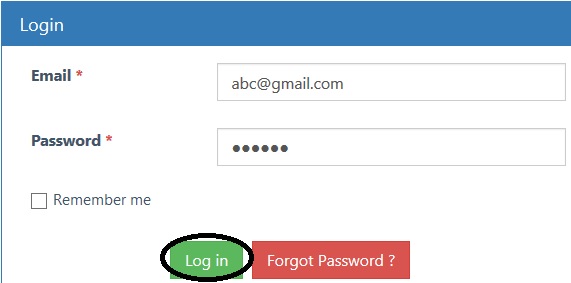 The marks / grade points obtained in all the subjects studied in all the years including the languages, the optional and the additional subjects studied, if any, should be entered as in their respective Marks/ Grade Sheets
Step 5 : After filling in the Application Form, the applicant has to upload all the relevant documents such as the photograph, signature, proof of identity, proof of date of birth (SSLC/ 10th Marks Card), all other marks cards etc. and the Category/ Caste/ PwD certificate(s), whichever is applicable, (duly self attested and scanned).
Step 6 : The the applicant shall go to the Payment Gateway and make the application fee payment, as applicable
Step 7 : Finally click on "Submit" button to complete the application. The applicant is advised to download a soft copy of this application and also keep a printed copy of the same.
Issuance of Admit Card
Applicants will be required to download their Admit Card after logging in to this website between May 13, 2019 and May 24, 2019.
NIMCET Important Dates
S.No

Event

Date

1
Publication of Advertisement in Press and Web
Wednesday , 27/2/2019
2
Opening date for online Registration
Friday, 1/3/2019 [10 am]
3
Last date for online submission of Application Form
Sunday, 31/3/2019 [up to 5 pm]
4
Availability of Admit card on web for download
Monday, 13/5/2019 to Friday, 24/5/2019
5
Date and Time of Examination
Sunday, 26/5/2019 [Time: 10.00am to 12 noon]
6
Date of Publication of Result (Tentative)
Tentatively on or before Wednesday, 5/6/2019
7
Counseling Dates (Tentative) :
Choice filling (Last date of Locking choice)
Sunday 9/6/2019 to Thursday 13/6/2019 [upto 5 pm]
8
First Round of Allotment
Saturday, 15/6/2019
9
First round of Remote reporting in person in any of the Participating NIT'S
Friday 21/6/2019 to Saturday 22/6/2019 ( Time 10 am to 5 pm)
10
Second Round of Allotment/upgradation
Friday, 28/6/2019
11
Second round of Remote reporting in person
(fresh allotees must report. And allotees whose seats are  upgraded need to report only if they wish to modify their option otherwise need not report)
Thursday, 4/7/2019 to Friday, 5/7/2019. ( Time 10 am to 5 pm)
12
Third round of allotment/upgradation
Tuesday, 9/7/2019
13
Third round of reporting in person at the allotted institute and Surrendering the allotted seats by those who do not wish to join the allotted institute, but wish to participate in final round of allotment.
Monday, 15/7/2019 to Tuesday, 16/7/2019. (Time: 10 am to 5 pm)
14
Announcement of vacant seats
Saturday, 20/7/2019
15
Fresh Choice Filling
Sunday, 21/7/2019 to Monday, 22/7/2019 [ 5 pm]
16
Final round of allotment
Wednesday, 24/7/2019
17
Final round of reporting at allotted institute
On or before Tuesday, 29/7/2019
FAQs
1. Criteria and necessary document to claim EWS?
The income certificate issued by the competent authority (Deputy Commissioner/ Tehsildar/ Village Account, as applicable) is to be uploaded.
2. Can i change my Email-id after registration for future notifications?
No, once you register your email-id it will be the primary email-id. To receive notifications on another mail id you have to register again.
3. I forgot my login password what can i do?
You can click on forgot password and then you have to enter your registered email-id and you have to answer the security question. An email will be sent to you with instructions on how to reset your password.
4. What should be the size of the document that is to be uploaded?
** Size of Photograph and Signature must be in between 50 KB and 1 MB.
** Format of Photograph and signature can be JPEG,JPG,PNG only.
** Image quality of Photograph and signature should be good.
** Size of all other documents must be in between 50 KB and 1 MB and format should be PDF only.
** You have to upload pdf of marksheet year wise. So, if you are passed/appearing from semester system than merge both semester marksheets into one and upload the same.
5. When i submit the form after the second step i.e document upload. Can i edit the form again?
No, that will be considered as final submission. You can't edit the form later.