MIT DAT 2021 Design Aptitude Test Entrance Exam : mitid.edu.in
Organisation : MIT Institute of Design
Exam Name : Design Aptitude Test (DAT) 2021 Entrance Exam
Applicable For : 10+2 from any stream
Last Date : 28th February 2021
Website : https://www.mitid.edu.in/
Want to comment on this post?

Go to bottom of this page.
MIT DAT Entrance Exam
Applications are invited for Design Aptitude Test (DAT) 2021.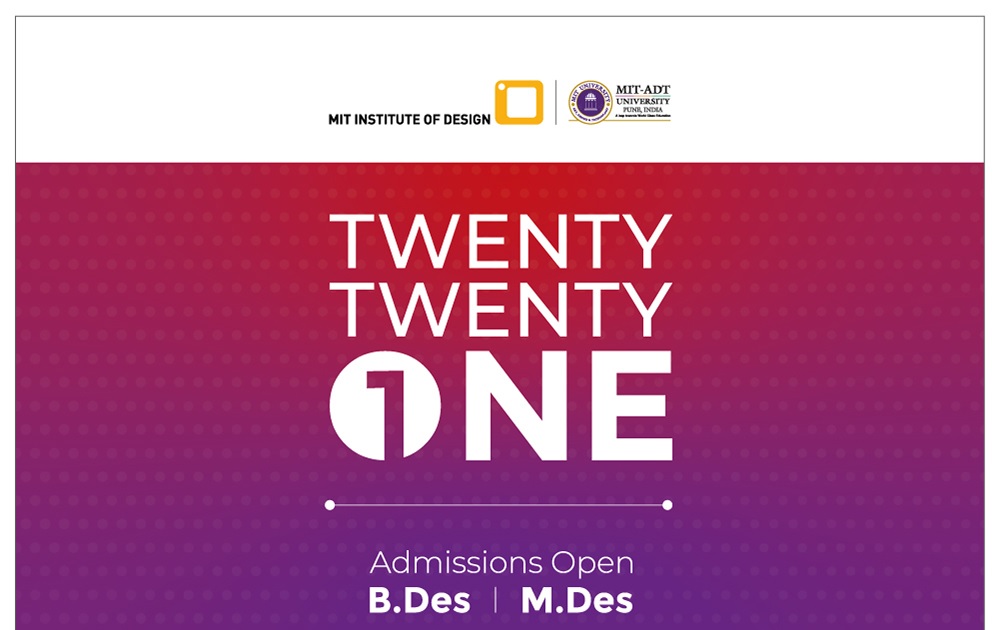 Courses
Bachelor of Design:
Bachelor of Design 4 Year Programme
Eligibility:
The basic eligibility for admissions in the Bachelor of Design is 10+2 from any stream, (State Boards AISSCE/ IB/ ISC) the students have to clear the admission process comprising of Design Aptitude test followed by studio test & personal interview.
Master of Design:
Master of Design 2 Year Programme
MITID Innovation Programme:
MITID Innovation 1 Year Programme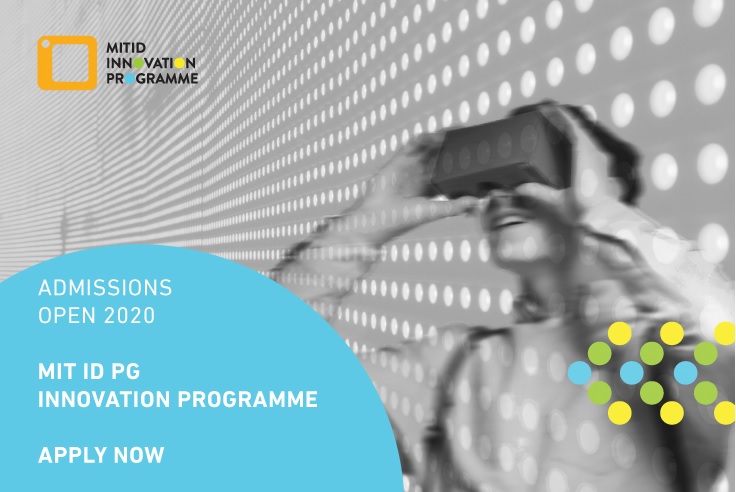 How To Apply?
MIT DAT is a common entrance exam for admissions in Bachelor of Design (B.Des) and Master of Design (M.Des) programmes at MIT Institute of Design Pune, Avantika University Ujjain and MIT University Meghalaya.
The second round will be conducted separately by each institute as per their merit list of shortlisted candidates.
Steps:
Step 1: Register for MIT DAT with your email id and mobile number on (www.dat.net.in)
Step 2: An automated verification link will be sent to your registered email ID. Activate your account by clicking the link.
Step 3 : Provide the required details in the application form & upload the necessary documents.
Step 4: Accept the declaration and submit the online application form.
Step 5: Proceed to payment option and pay ?3000 for Indian applicants and ?4500 for NRI, PIO, OCI & Foreign Nationals.
Step 6: On scrutiny, verification and acceptance of application form, Admit card will be generated and sent to candidates registered email id.
Candidates can also download the Admit Card by login to his/her profile on DAT portal.
Note:
Applications are invited through online mode only. MIT DAT (MIT Design Aptitude Test) 2021, is conducted jointly for admissions of B.Des & M.Des programs at MIT Institute of Design (MIT ID) Pune, Avantika University Ujjain, MIT University Meghalaya & MIT School of Design Alandi Pune.
Test Center
Design Apttitude Test will be conduted on 4th April 2021 in following Cities.
** Ahmedabad
** Bengaluru
** Bhopal
** Chandigarh
** Chennai
** Cochin (Kochi)
** Delhi
** Goa
** Hyderabad
** Indore
** Jaipur
** Kolkata
** Lucknow
** Mumbai
** Nagpur
** Pune
Note : The Institute reserves right to change / cancel any of the test centres mentioned above.
Important Dates
Admission Schedule for Academic Year 2021-22:
** Applications Open :22nd October 2020
** Last Date of application : 28th February 2021
** Design Aptitude Test (DAT) : 4th April 2021
** Design Aptitude Test (DAT) Results :19th April 2021
Studio Test & Interview:
** B.Des :3rd May to 8th May 2021
** B.Des Fashion : 10th May to 13th May 2021
** M.Des DM & FMM :14th & 15th May 2021
** M.Des :17th to 21nd May 2021
Final List:
** B.Des : 10th May 2021
** B.Des Fashion : 14th May 2021
** M.Des (All) : 22nd May 2021
Note:
The Schedule is Tentative & it may change due to administrative or unpredicted circumstances
Contact
In case of any query please feel free to call the admission cell.
Admission Cell:
MIT Institute of Design
"Rajbaug", Loni –Kalbhor,
Next to Hadapsar,
Pune Solapur Highway,
Pune-412201. INDIA
Phone No: 9209 800 600
Write to us at: admissions[at]mitid.edu.in