VIT VITEE B.Tech 2021 Engineering Entrance Exam : Vellore Institute of Technology
You can now ask your questions about this Entrance Exam.
Please go to the bottom of this page.
Organisation : Vellore Institute of Technology (VIT)
Exam Name : VITEE 2021 VIT Engineering Entrance Examination [UG Admission-B.Tech]
Applicable For : Students seeking UG Engineering admission
Last Date : 30th March, 2021
Website : https://viteee.vit.ac.in/
VIT VITEE B.Tech Admission
VITEEE Applications open for VIT Engineering Entrance Examination for UG admission into various B.Tech Programmes at VIT Vellore, AP, Chennai, Bhopal
Eligibility
Nationality:
** The applicant should be a Resident / Non Resident Indian National / PIO.
** Foreign Candidates studied/studying abroad can apply directly through foreign category only at https://vit.ac.in/admissions/international/overview (application link will be enabled shortly)
Age Limit :
Candidates whose date of birth falls on or after 1st July 1999 are eligible to apply for UG Engineering admission (UGEA) 2021. The date of birth as recorded in the High School / SSC / X Certificate will be considered authentic. Candidates should produce this certificate in original as a proof of their age at the time of counselling / admission, failing which they will be disqualified.
Qualifying Examination:
** Candidates applying for UG Engineering admission should have either completed or shall be appearing in 2021, in any one of the following qualifying examinations:
** The final examination of the 10+2 system of Higher Secondary Examination conducted by the State Board; Central Board of Secondary Education (CBSE, New Delhi), The Council for Indian School Certificate Examination (ISCE), New Delhi.
** Intermediate or Two-year Pre-University Examination conducted by a recognized Board/ University.
** High School Certificate Examination of the Cambridge University or International Baccalaureate Diploma of the International Baccalaureate Office, Geneva.
** General Certificate Education (GCE) examination (London/Cambridge/Srilanka) at the Advanced (A) level.
** As per VIT Norms, Regular 'NIOS' board candidates are also eligible for Undergraduate Engineering programmes. Applicants should produce the Migration Cum Transfer Certificate at the time of joining.
** They should also provide the marks secured in Physics, Chemistry, Mathematics, English and Total (including all subjects) and upload the scanned copy of the mark list and other relevant documents whenever available on the application form.
** For Indian nationals/ NRI/ PIO card holder, appearance in VITEEE-21 is mandatory to be eligible for B. Tech. admission under regular mode (Applicants under International/NRI quota exempted) .
** In case VITEEE gets cancelled due to natural calamities, qualifying criteria may be substituted with higher secondary marks or JEE-21 or a valid SAT. Applicants will be informed with specifics in such case.
Eligibility Criteria For The Qualifying Examination:
** Candidates applying for the Undergraduate Engineering admission in 2021 should have secured minimum aggregate of 60% in Physics, Chemistry, and Mathematics/Biology in the qualifying examination (+2/Intermediate).
** The average marks obtained in the subjects Physics, Chemistry and Mathematics or Biology (PCM / PCB) in +2 (or its equivalent) put together should be minimum aggregate of 50% for the following categories:
** Candidates belonging to SC/ST
** Candidates hailing from Jammu and Kashmir/ Ladakh and the North Eastern states of Arunachal Pradesh, Assam, Manipur, Meghalaya, Mizoram, Nagaland, Sikkim and Tripura. CERTIFICATE TO PROVE COMMUNITY / NATIVITY should be produced at the time of counselling, failing which they will not be considered for admission.
Subject Eligibility:
** Candidates having studied Mathematics/Physics/Chemistry in +2 / Higher Secondary Board are eligible for all the B.Tech. Programmes
** Candidates having studied Biology/Physics/Chemistry in +2/ Higher Secondary Board are eligible for the following Bio stream programmes only. Upon joining, the students need to mandatorily register for a bridge course in Mathematics
** B.Tech. Bio-engineering(VIT-Bhopal)
** B.Tech. Biotechnology(VIT, Vellore)
** B.Tech. Computer Science and Engineering with specialisation in Bioinformatics(VIT, Vellore)
** B.Tech. Electronics and Communication with specialisation in Biomedical Engineering(VIT, Vellore)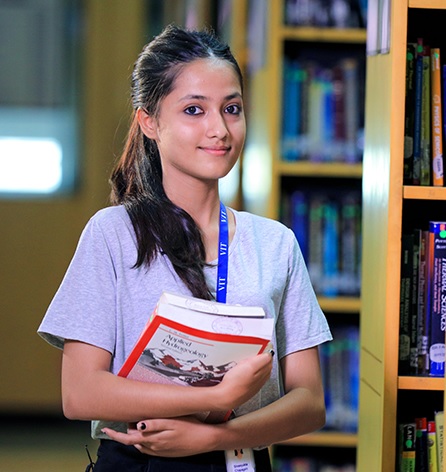 How To Apply?
Application Stages
Step 1 – New user Registration https://viteee.vit.ac.in/
Step 2 – Sign in for Registered users
Step 3 – Filling Online application form
Step 4 – Payment
Step 5 – Photo & Signature Upload
Step 6 – Download filled-in application form
Step 7 – Documents Upload
Important Dates
** Launch of web application : 30th November, 2020
** Last date to apply : 30th March, 2021
** Tentative dates for VITEEE-21 : April 2nd to 3rd week, 2021
** Counselling date (Tentative) : May 1st week, 2021
** Class commencement (Tentative): July 2nd week, 2021
Support and Contact
Help Line Number: 0416-220 2020
Email : ugadmission@vit.ac.in