PES University PESSAT 2021 All India Entrance Exam
Organisation : PES University
Exam Name : PESSAT 2021 All India Entrance Exam
Applicable For : Students Seeking Admission In PES University
Website : https://pessat.com/
Want to comment on this post?

Go to bottom of this page.
PES PESSAT Exam
The University has well defined processes and infrastructure in place administered by experienced teachers and administrators. The tests are designed to provide a credible measure of students' aptitude and ability to cope up with the academic demands of the programs offered.
Related / Similar Exam : AIAMEE 2021 All India Aircraft Maintenance Engineering Exam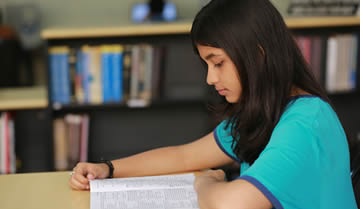 All India Entrance Exam for Admission to PES University
Eligibility Criteria
Refer Eligibility Criteria here https://pes.edu/admissions/
How To Apply?
Step 1: Choose a program/course
Step 2: Check Eligibility and Requirements
Step 3: PES University Programs require you to take online written test PESSAT. Please Register for PESSAT Test by here. www.pes.edu/pessat
Step 4: After taking PESSAT, the candidate shall go through a short interview on the same day of the test in our campus ((for select courses only)
Step 5: Confirmation/ Rejection and payment of fees if selected
Step 6: Start your program/course.
Registration Fee
Rs. 1050 (Rs. 550 for HN campus courses).
Test Centre
KARNATAKA – Bangalore, Mysore, Mangalore, Madikeri, Hassan, Tumkur, Chikmagalur, Udipi, Karwar, Shimoga, Chitradurga, Davangere, Haveri, Bellary, Hubli/Darwad, Belgaum, Bagalkot, Raichur, Bijapur, Gulbarga, Bidar.
ANDHRA PRADESH – Vijayawada, Vizag, Nellore, Tirupati, Kurnool, Anantapur.
ASSAM(NORTH EAST) – Guwahati. BIHAR – Patna.
GUJARAT – Ahmedabad. JAMMU & KASHMIR – Jammu.
JHARKHAND – Ranchi, Jhamshedpur.
KERALA – Ernakulam, Thrissur.
MADHYA PRADESH – Bhopal, Indore.
MAHARSHTRA – Mumbai, Pune, Nagpur.
NEW DELHI – New Delhi.
ORISSA – Bhubaneswar.
PUNJAB/HARYANA – Chandigarh, Amritsar.
RAJASTHAN – Jaipur, Kota.
TAMIL NADU – Chennai, Coimbatore, Madurai, Pondicherry.
TELANGANA – Hyderabad, Warangal.
UTTAR PRADESH – Lucknow, Varanasi. WEST BENGAL – Kolkata.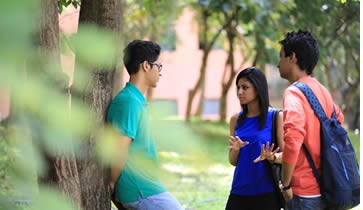 Important Dates
| | |
| --- | --- |
| December 20, 2020 | Start of PESSAT 2021 online registrations |
| Shall be updated | Last date to register for candidates from outside Bengaluru |
| Shall be updated | Last date for candidates to register who are willing to take PESSAT at Bangalore centre only |
| Shall be updated | Commencement of slot bookings for all candidates |
| Shall be updated | PESSAT |
| Shall be updated | Last date to update 12th std/ 2nd PU marks (Only for candidates whose 12th/ 2nd PU results are announced) |
| Shall be updated | PESSAT Results |
| Shall be updated | PESSAT first round Counseling |
| Shall be updated | Last date for submission of original documents (only for admitted students) / Last date for surrender of PESSAT seat |
| Shall be updated | PESSAT second / final round counseling for B.Tech. |
| Shall be updated | Commencement of 1st-semester B.Tech classes. |
| | |
| --- | --- |
| December 20, 2020 | Commencement of PESSAT 2021 registrations |
| Shall be updated | Last date to upload NATA and 12th std / 2nd PU scores online |
| Shall be updated | First round counseling at PES University for seat selection |
| Shall be updated | Last date for submission of Original documents / Surrender of Seat (only for admitted students) |
| Shall be updated | Second round Counseling |
| Shall be updated | Tentative date for class commencement |
| | |
| --- | --- |
| December 20, 2020 | Commencement of PESSAT 2021 registrations |
| February, 2021 | Commencement of Test Slot bookings |
| February to August, 2021 | PES Scholastic Aptitude Test (PESSAT 2021) |
| August, 2021 | Last date of Online Registrations |
| PESSAT Results | 3 days after taking the test |
| Shall be updated | Tentative date of class commencement for UG programs |
| Shall be updated | Tentative date of class commencement for PG programs |
Contact
For any query call – 080-10-297297