IITB UCEED 2016 Undergraduate Common Entrance Exam for Design B.Des Admission : IIT Bombay
Organisation : Indian Institute of Technology Bombay
Announcement : UCEED 2016 Undergraduate Common Entrance Exam for Design B.Des. Admission
Want to comment on this post?

Go to bottom of this page.
Apply Online : http://www.iitb.ac.in/uceed/2016/apply.html
Notification : https://www.entrance.net.in/uploads/5755-UCEED.2016.Information.Brochure.pdf
Home Page : http://www.iitb.ac.in/uceed/2016/
IITB UCEED
UCEED is the entrance examination for admission to the B. Des programme at the Industrial Design Centre (IDC), Indian Institute of Technology (IIT) Bombay.
Related : IIT Bombay UCEED 2015 Undergraduate Common Entrance Examination For Design : www.entrance.net.in/884.html
The first UCEED was conducted in 2015 and UCEED qualified candidates were admitted to the B. Des programmes at IIT Bombay and IIITDM Jabalpur in the academic year 2015-2016. UCEED 2016 is the second year of the examination, and a few more institutes are expected to also admit students to their B. Des programmes through UCEED qualification. More details related to other participating institutes will be announced here.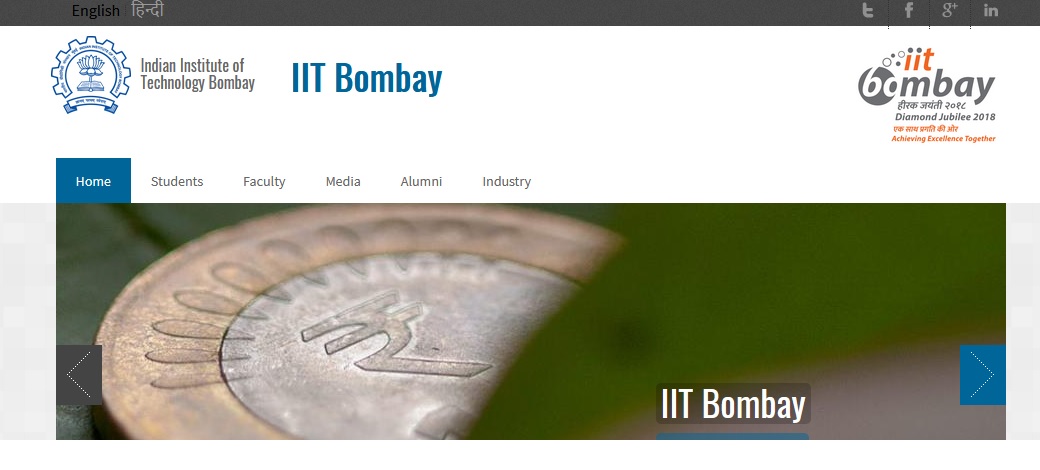 Eligibility Criteria for UCEED :
A candidate, including a foreign national, must fulfil each and every one of the following three criteria to appear in UCEED 2016.
Criterion 1 – Age limit:
The candidate should have been born on or after October 1, 1996 if belonging to the GEN or OBC-NCL category and on or after October 1, 1991 if belonging to the SC, ST or PwD category.
Criterion 2 – Number of attempts:
A candidate can attempt UCEED for a maximum of two times and that too in consecutive years. Note that UCEED score is valid for one year, and only for admissions in the corresponding academic year.
Criterion 3 – Qualifying examination:
The candidate should have passed the qualifying examination (Class XII or equivalent) in 2015, OR will appear in 2016. Those who appeared for the first time in their qualifying examination in 2014 or earlier are NOT eligible.
Eligibility Criteria for B. Des at IIT Bombay:
For admission to B. Des. the candidate should have passed in the qualifying examination.
If a qualifying Board awards only letter grades without providing information on the passing grade on the grade sheet, the candidate should obtain a certificate from the Board specifying the passing grade and submit it at the time of online acceptance of the allocated seat. In case such a certificate is not provided, the decision taken by the B. Des. Admissions Committee will be final.
Candidates should have qualified in UCEED 2016.
The criteria, as specified above, is applicable "in toto" to all the candidates including foreign nationals.
Registration UCEED :
** Candidates should register for appearing in UCEED 2016. Registration is through the online portal uceed.in ONLY.
** Candidates should satisfy ALL THE THREE eligibility criteria [see ELIGIBILITY CRITERIA].
** Registration will be cancelled if, at a later date, it is found that the candidate does not meet any of the three eligibility criteria.
** Application for UCEED 2016 CANNOT be withdrawn after registration is completed.
** Application fee is NEITHER refundable NOR transferable.
Registration Fee for UCEED 2016 :
The registration fee structure for UCEED 2016 is as following:
Category Male Female Third Gender
Gen/OBC/OBC-NCL Rs.2000 Rs.1000 Rs. 2000
SC/ST/PwD Rs.1000 Rs.1000 Rs.1000
NOTE: As per latest order of Supreme Court of India, third gender includes only trans-genders, eunuchs and hijras. Lesbians, gays and bisexuals need to select either Male or Female option as appropriate.
** The registration fee shown above DOES NOT INCLUDE service charges, processing fees and any other charges that the banks may charge.
** Detailed instructions related to the payment of registration fee are given on the online application form.
Application Procedure :
The following THREE-step procedure is necessary for the successful completion of the ONLINE Application. For details, visit the UCEED website. It is the responsibility of the candidate to go through the UCEED Brochure available online to understand the exact procedures for UCEED application.
Step 1: Registration
i. All the candidates must first REGISTER online before proceeding to fill the application form. You may do this by clicking the Apply Online link on the UCEED website.
ii. During the registration, one must provide a valid email address and an active mobile number since the UCEED office will use these contacts for all future communications to the candidates.
iii. Once the registration page is submitted, an email will be sent to the registered email address with a link for validating the email address (in case one does not find the email in the Inbox, please check the Junk/SPAM folder). A password will also be sent to the registered mobile number, which has to be used for completing the registration process. If a wrong email address and/or mobile number was provided, then one must register afresh with the correct details.
iv. Do not delete the email sent to you. This will be useful for future reference. When you click on the emailed link, you will be provided with a login screen, where you have to enter your email address as the user id and the password sent through SMS. On successful login, you will be provided an application form to fill in and a registration id (UC16 followed by a 6 digit number; e.g., UC16123456).
v. Provide the correct phone number, email id, and note down the password and application id. They are critical for later transactions such as checking UCEED application status, correcting discrepancies (if any) & re-uploading documents, downloading Admit Card, checking UCEED Results, downloading Score Card, checking B. Des application status etc.
vi. Requests for resetting registration or change of mobile phone number will take time and may cause you to miss deadlines.
Step 2: Completing the ONLINE Application Form
i. In the ONLINE application web page, enter your personal details.
ii. Choose an exam city. You have to provide ALL three choices.
iii. Upload the files containing photograph, signature, eligibility certificate and other supporting documents.
iv. Before Clicking Pay FEE & Submit, you must check whether the information filled by you is correct through the Preview option, as you CANNOT edit the form after submitting it.
v. Application procedure will be completed ONLY if the application is submitted by clicking the Pay FEE & SUBMIT button.
Step 3: Paying the Application Fee
Note: a) It is the responsibility of the candidate to make sure that he/she is eligible for UCEED 2016. Application Fee will not be refunded even if the application is rejected.
b) If a candidate makes multiple payments for the same application, refund will be made only after 15 Mar 2016.
i. When you click Pay FEE & Submit button, you will be redirected to the payment gateway for UCEED application fee payment.
ii. Applicants can make the fee payment using Internet banking, Credit card or Debit card through the payment gateway.
iii. Once your payment is successfully completed, you will get a confirmation page. Keep a copy of this. This is only for your reference. Do not send this to the UCEED office.
iv. You can Save the application form any time before Clicking Pay FEE & Submit button, to logout, and to login back again and continue the application process.
v. However, if the application filling page remains idle for more than 30 minutes, the session will expire. In such a case, you will have to login again and continue from your last saved session.
vi. Application forms, incomplete in any way, will be summarily rejected and the application will be considered invalid.
Important Dates :
Start date for Online Registration Oct 17, 2015, 17:00
Last date for Online Registration Nov 14, 2015, 23:45
Start date for Admit Card downloading Dec 23, 2015, 17:00
Last date for rectification of discrepancies in the admit card Dec 30, 2015, 17:00
UCEED 2016 Examination Jan 17, 2016
Release of UCEED 2016 Draft Answer Key Jan 20, 2016, 17:00
Last date for sending Comments about Draft Answer Key Jan 23, 2016, 17:00
Declaration of result Feb 28, 2016, 17:00
Start date for Score Card downloading Mar 7, 2016, 17:00
Application for B. Des. programme June 10-25, 2016
1st admission list July 04, 2016
2nd admission list July 11, 2016
Seat allocation through spot admission (if required) Before UG Orientation Program at IIT Bombay
Contact us :
UCEED enquiries may be addressed to:
Chairman UCEED 2016
JEE Office
Indian Institute of Technology Bombay
Powai, Mumbai 400076
Email: uceed@iitb.ac.in
Phone: +91-22-2576-4063
Fax: +91-22-2572-0305