SRM University SRMJEEE 2015 Hall Ticket : srmuniv.ac.in Joint Engineering Entrance Examination
Name of the Organisation : SRM University (srmuniv.ac.in)
Type of Announcement : Hall Ticket
Name of Entrance Exam : SRM Joint Engineering Entrance Examination (SRMJEEE) 2015
Want to comment on this post?

Go to bottom of this page.
Download Here : http://evarsity.srmuniv.ac.in/ApplicantLogin/Applications/ApplicationController
Hall Ticket : https://www.entrance.net.in/uploads/62-guide_to_srmjee_2015.pdf
Home Page : http://www.srmuniv.ac.in/index.html
SRM SRMJEEE Test Hall Ticket
Enter your Application Number and DOB in the above link to download the hall ticket.
Related :  SRMJEE 2017 Download Rank Card SRM Joint Entrance Examination for Engineering : www.entrance.net.in/12126.html
This application has the following functions :
** View your application details
** Choose your online Exam slot (Applicable only for Online Mode of Entrance Exam candidates)
** Download and print your Hall ticket
** Register your HSC / Equivalent marks (B.Tech, B.Des, B.Arch Applicants only)
** View your results and download counseling details(Entrance exam appeared candidates only)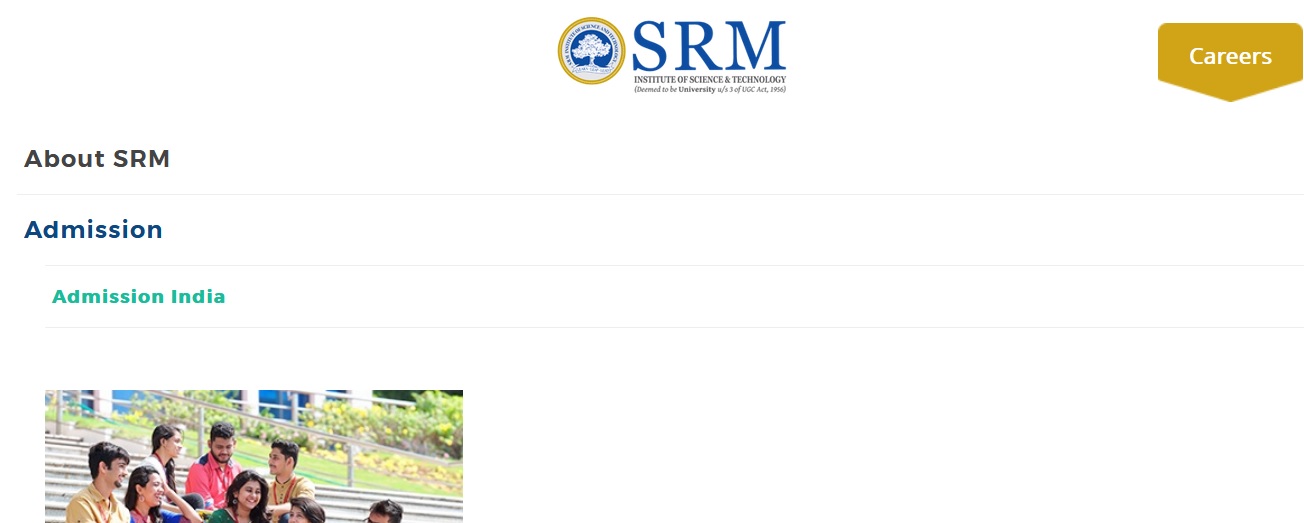 ** For any inevitable corrections in your application, please email to  admissions.india@srmuniv.ac.in
** For any technical queries, please email to  techsupport@srmuniv.ac.in
Information Centre – Phone: 91-44-2745 5510, +91-44-4743 7500
Important Information :
** The Hall Ticket will be issued only to those eligible candidates who have submitted their application forms complete in all respects, on or before the last date as specified in section 6.
** The Hall Ticket will contain name, photograph and address of the candidate, address of the Test Centre allotted and test schedule.
** Hall ticket should be downloaded from our website and printout taken.
** The Hall Ticket once received should be carefully examined by the candidate. If any discrepancy is noticed it should immediately be brought to the notice of the Director, Admissions.
** No candidate will be permitted to write the test without a valid Hall Ticket. The Hall Ticket should be presented to the invigilators for verification.
** Candidate must not tamper with the Hall Ticket or alter any entry made therein after it has been authenticated.
** The Hall Ticket is not transferable to any other person. Impersonation is a legally punishable offence.
** The Hall Ticket is an important document. It should be preserved and produced at the time of counseling and admission.
Hall Ticket not received due to application being incomplete :
SRM University does not take any responsibility to inform candidates who have sent incomplete application.
Candidates are advised to double check that the application form is complete in all respects before posting.
Test Cities for SRMJEEE – 2015 :
Entrance examination will be conducted in two modes (i) Online Exam (ii) Paper – Pencil Exam. The list of test cities for the two modes are different. Candidates have to carefully go through the relevant list and choose the place and its code number. The lists are given along with their corresponding codes under "Instruction to ll up the application form".
IMPORTANT:
Candidates opting to write online examination should browse for all the details at www.srmuniv.ac.in during a specic period and choose the examination slot. The Centre of Examination and the session, once allotted to the candidate, shall not be changed under any circumstances. While every effort will be made to allot a centre in the Test City opted by the candidate, the university reserves its right to allot a centre other than that of the candidate's choice.