IMU CET August 2020 Indian Maritime University : imucet2020.onlineregistrationform.org
You can now ask your questions about this Entrance Exam.
Please go to the bottom of this page.
Organisation : Indian Maritime University (IMU)
Exam Name : IMU CET August 2020 [Common Entrance Test CET]
Applicable For : Students Seeking Admission
Last Date : 26.07.2020
Exam Date : 16.08.2020
Website : https://imucet2020.onlineregistrationform.org/IMUCET/
IMU CET Exam
Online Application & Registration for issue of Rank Certificate (through CET/Alternative Method) in DNS, B.Sc.(Nautical Science) & B.Tech.(Marine Engineering) Programmes of DGS approved Maritime Training Institutes and For Admission in UG(Except BBA), PG and Research Programmes of IMU For the Academic Year 2020-21
Related / Similar Exam : IGNOU OPENMAT Entrance Exam 2020

IMU Online CET August2020 is a Computer Based Online Common Entrance Test for admissions to:
(a)Various PG Programmes of Indian Maritime University for the Academic Year 2020-21 &
(b)Various UG Programmes at IMU, its Affiliated Institutes and Institutes affiliated to any other Universities to all pre-sea courses approved by DG Shipping
How To Apply?
Candidate can apply through Online mode only. The link is available at IMU's website. (https://imu.edu.in)
Exam Details
IMU's CET will be conducted only in Online mode on 16.08.2020(Sunday) in two sessions across 84 cities ofIndia. No.Request for change in date of CET will not be entertained.
Exam Patterns & Syllabus
IMU will conduct CETs on 16.08.2020 atsame timefor the below UG/PG Programmes and the scheme for each CET is given below
a) IMU-CET for all UG Programmes [except BBA programme]
(i) No. of Questions –200 multiple choice questions.
(ii) Syllabus -English, General Aptitude, Physics, Chemistry, Mathematics at Plus 2 level.
b) IMU-CET for MBA (Port and Shipping Management), MBA (International Transportation and Logistics) and M.Sc (Commercial Shipping and Logistics) Programmes
(i) No. of Questions –120 multiple choice questions.
(ii) Syllabus -Quantitative ability, Data interpretation, Verbal ability and Logical reasoning.
c)IMU-CET for M.Tech (Marine Engineering andManagement),M.Tech (Naval Architecture and Ocean Engineering) and M.Tech (Dredging and Harbour Engineering) Programmes
(i) No. of Questions –120 multiple choice questions.
(ii) Syllabus –Logical reasoning, Mathematics and one of Mechanical Engineering/Naval Architecture/Marine Engineering/Civil Engineering. There will be no negative marking for wrong answers.IMU reserves the right to change the distribution, types, level of difficulty, etc. of the questions asked from time to time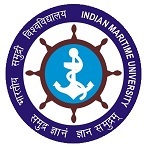 Note:
However Students who have completed through the boards which are classified as Fake Board by Ministry of Human Resources are in-eligible to appear for CET for admissions to IMU.
Age Criteria will be determined as on 01.08.2020. No, If the Candidate does not fulfill the Age requirement as per dates mentioned above, they will not be considered. Request for consideration of lesser age will not be entertained.
Important Dates
** Date of Commencement of Online Registration : 01.07.2020 – 10:00 AM
** Last Date of Basic Registration with Online Payment of Application Fee : 26.07.2020 – 11:59 PM
** Last date for Detailed Application Form Submission (except BBA programme) : 26.07.2020 – 11:59 PM
** Hall Ticket can be downloaded : 31.07.2020
** Date for Computer Based CETs : 16.08.2020
** Date for Publication of Results (Tentative) :21.08.2020 – 11:00 AM
Assistance
For Enquiries write to cet20@imu.ac.in